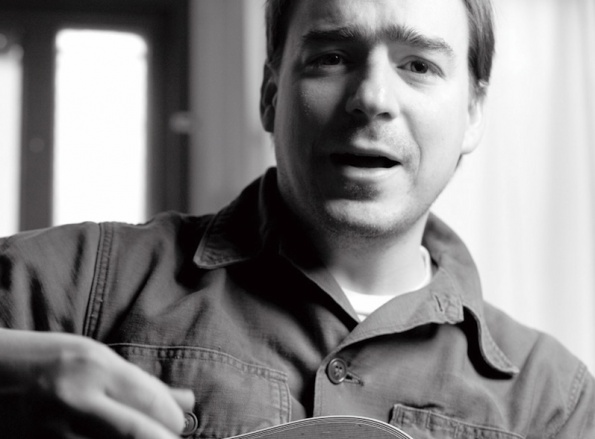 Keep the lamps trimmed and burning
Jason Molina med livstegn etter lang tid på sykehus. Takker familie, venner og fans for at han ikke har gitt opp.
12.05.12
Amerikanske Jason Molina har siden midten av 90-tallet stått frem som en låtskriver av rang. Fra Songs: Ohia til Magnolia Electric Co, ispedd noen praktfulle soloalbum, samt samarbeid med andre, har Molina hele veien levert album, mange av de moderne klassikere, som har gjort han til en stor favoritt her på huset.

I fjor kom meldingen om alvorlig sykdom og manglende sykeforsikring - som svært mange amerikanere mangler (litt av et helsevesen). Jason Molinas familie opprettet et fond, der fans og andre kunne bidra med økonomisk hjelp til å dekke enorme sykehusregninger.

På den nye hjemmesiden til Magnolia Electric Co. takker nå Molina for all støtte, og skriver at helsetilstanden akkurat nå er noe bedre. Fra sykesengen har Jason Molina skrevet mye ny musikk, noe av dette kommer på en 10" som følger en kunstbok signert Will Schaff.

Her er hele meldingen fra Jason Molina:

"It has been a long hospital year. You all have done so much and given so much to further my cause on this planet that I feel compelled to give you a little note. The response towards my medical fund and other support has been better than I could have ever imagined.

I spent my time on the farm which was more like the opposite of a tour of duty, but it was good in its way. I have been moved around quite a bit too, Chicago, England, Indiana, West Virginia and back and forth to each. For the time being I am doing well, still in recovery and still in treatment until probably the summer does its thing.

I've been writing a lot of music and eagerly anticipate the new 10" with Will Schaff's book, word is that end of May we might finally get them. It is slow going, but it is going. I did write about 500 letters to many of you who sent me good wishes and more, oddly the facility I was in decided to keep them all instead of sending them. I'll start re-collecting post box information when I am in a place for any length of time. Treatment is good, getting to deal with a lot of things that even the music didn't want to.

I have not given up because you, my friends have not given up on me. I do still need your support however that takes shape, good vibes are worth more than you might think. Finally, there are actually some musical projects on the distant radar screen, but for those who understand, I am taking this in much smaller steps than I'm used to. Keep the lamps trimmed and burning!"






comments powered by

Disqus
Hentet fra arkivene
Groovissimo


Alog - Duck-Rabbit
(Rune Grammofon)
Vennligsinnet og varm avantgarde, med en kommersiell plattform.
Flere:
Frank Sinatra - The Christmas Collection
Terje Isungset - Middle of Mist