Jul på toget
Tradisjonell julefeiring på Last Train, årets program er klart.
27.11.09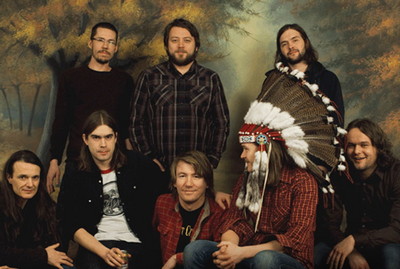 "Grompop og underholdende kvalitetsrock" er stikkord for også årets julefeiring på Last Train i Oslo. Det har blitt tradisjon for romjulskonserter der, og 2. juledag åpner dørene med Peter Berry & the Shake Set. Deretter går det slag i slag med Shit City, Smoke Mohawk, Goo Men og American Suitcase.

LØRDAG 26/12
Peter Berry & The Shake Set

SØNDAG 27/12
Shit City (bildet)

MANDAG 28/12
Smoke Mohawk

TIRSDAG 29/12
The Goo Men

ONSDAG 30/12
American Suitcase

Dørene åpner 21.00 hver kveld og samtidig starter billettsalget. Billettene koster 100,-



comments powered by

Disqus
Hentet fra arkivene
Groovissimo


The International Tussler Society - Motorpsycho Presents the International Tussler Society
(Sony Music)
Motorpsychologar med venner inviterer på eit sevjerikt, variert og raust måltid.
Flere:
The Besnard Lakes - The Besnard Lakes Are The Roaring Night
Opsvik & Jennings - A Dream I Used to Dream