Dinosaurer til gården
Dinosaur Jr. slipper Farm i juni, igjen med originalbesetningen.
Del på Facebook16.04.09
- If Beyond was Dinosaur Jr.'s return to form, Farm is proof that this band continues to deliver that which makes rock worth cranking to 11.

Det lover i hvert fall utgiver PIAS for Dinosaur Jr. sitt femte studioalbum med opprinnelig besetning: J, Lou og Murph.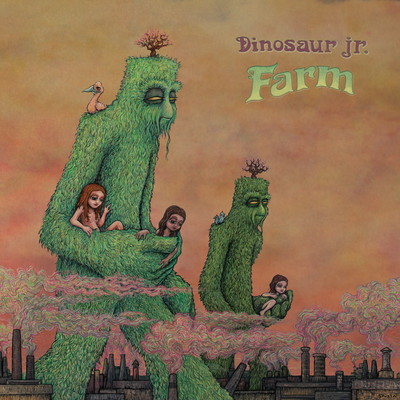 - At times wholly 70's guitar-epic, at times perfect for sitting by a babbling brook with Joni and Neil, Farm encompasses Dinosaur Jr.'s signature palette - soaring and distorted guitar, unshakable hooks, honey-rich melodies - songs that get into your head and, bouncing around happily, stay there, heter det videre om platen.

Vi er gledelig lite overrasket, alt ved det samme med andre ord.

Låtliste:
Pieces
I Want You to Know
Ocean in the Way
Plans
Your Weather
Over It
Friends
Said the People
There's No Here
See You
I Don't Wanna Go There
Imagination Blind


comments powered by

Disqus
Hentet fra arkivene
Groovissimo


Neil Young - On the Beach
(Reprise)
Now I'm livin' out here on the beach, but those seagulls are still out of reach.
Flere:
Kanye West - My Beautiful Dark Twisted Fantasy
Helldorado - Director's Cut