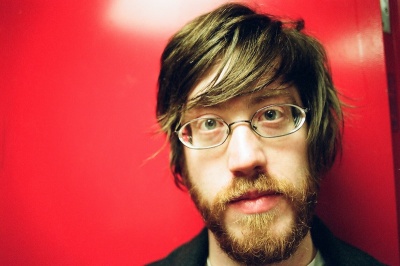 Will Sheff strømmer kjærlighet
Okkervil Rivers frontfigur med soloprosjektet Lovestreams, hør første låt.
Del på Facebook15.01.13
Will Sheff er kjent som frontmannen i Okkervil River, nå er han aktuell med soloprosjektet Lovestreams. Sheff har skaffet seg et eget innspillingsrede i New York, og resultatet av å ha sitt eget studio er etter et år med møysommelig arbeid endelig klart.

- I'd always wanted to go to a space every day of the week and work all day there, just shut the door and fully give myself over to writing and recording constantly, and this space finally allowed that to happen. So I decided to do a project there I'd wanted to do for years and years, which is to make an album completely by myself and for myself, an album that doesn't owe anything to acoustic music and that better reflects living in the city, as opposed to a college town like Austin or to the countryside in New Hampshire where I grew up. The album was a chance to write unguardedly about where I'm at in my life and to record what I wrote in a really immediate, informal way that felt a lot more like the first four-track tapes I made in high school – which were also records I made just for me – than like Okkervil River records. When people think of "confessional" or "intimate" music, they often picture a guy fingerpicking an acoustic guitar, but I think sitting and whispering into your computer is even more weirdly intimate, or has the potential to be, sier Sheff i en offisiell uttalelse.

Hør første låt fra Will Sheffs Lovestreams "Shock Corridor på lovestreamsdreams.tumblr.com.

- The album took me almost a year to make, and it was a really fun and helpful thing to do. The Okkervil River folks were super patient and supportive about it and into it – Cully actually played some drums on some of the songs near the very end, I guess because I couldn't resist having him on there. The album was intended to be something I was making for myself and I have no definite plans to release the whole thing. At the end of the process, I gave a couple copies of the album to some close friends I knew would get where I was coming from. After thinking about it a bit I decided I'd put a couple of the songs out there, but that I'd put them out for free since the album cost me almost nothing to make.



comments powered by

Disqus
Hentet fra arkivene
Groovissimo


Ping - Discotheque of Darkness
(Luftwaffel)
Idéene har åpenbart flommet som melk ut av en bristende Dagros! En moderne norsk klassiker?
Flere:
A Silver Mt. Zion - Horses in the Sky
Atomic - Boom Boom