The Magnetic Fields til Norge
Stephin Merritt og Co. Tar en stans innom Oslo på Europaturneen sin i sommer.
Del på Facebook07.05.08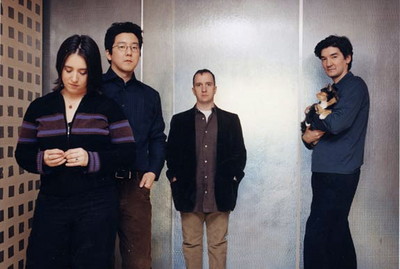 Det smått legendariske singer/songwriter og popensemblet The Magnetic Fields kommer til Oslo den 30 Juni, 2008 for å spille på Gamle Logen. Stedet som omtaler seg som "Norges eldste og vakreste kulturhus" har foreløpig ikke kommet med noen offisiell annonsering av denne bookingen, men Magnetic Fields' hjemmeside House of Tomorrow skriver som følger:

"Stops in Oslo, Copenhagen, Heidelberg, Munich, and Berlin have been added to The Magnetic Fields' summer European tour itinerary".

Datoene som er satt opp er som følger for våre trakter:

JUN 29: Stockholm, Cirkus
JUN 30: Oslo, Gamle Logen
JUL 1: København, Vega

Forrige gang The Magnetic Fields besøkte Oslo var i 2004, da på Rockefeller- og de som var der snakker fremdeles i vene ordlag om den opplevelsen. Det var i forbindelse med sin forrige plate I, altså før de hadde sluppet et av 2008s flotteste utgivelser Distortion. De tradisjonelle og vakre omgivelsene på Gamle Logen vil antakelig være en perfekt arena for den eksperimentelle popen til Merritt og Co, men også et fint sted for å la fuzzgitarene få rumle fritt.

Med andre ord nok en spennende booking for konsertsommeren i Norge!


comments powered by

Disqus
Hentet fra arkivene
Groovissimo


Noxagt - Turning It Down Since 2001
(Safe as Milk)
The Nor Wave slår over oss som en knyttneve langt inn i ryggmargen.
Flere:
Marnie Stern - This Is It And I Am It And You Are It And So Is That And He Is It And She Is It And It Is It And That Is That
Fila Brazillia - Jump Leads