S-M 2: Abyss In B Minor
MP3: Serena Maneesh slipper sitt etterlengtede nye album 23. mars, åpningsporet kan du laste ned gratis her.
Del på Facebook18.12.09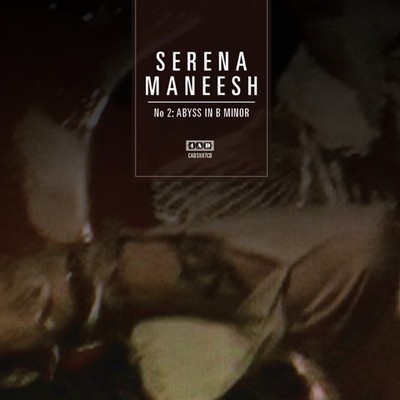 Serena Maneesh sitt debutalbum fra 2005 ble her på huset kåret til tiårets beste norske utgivelse, så det er utvilsomt knyttet mye spenning opp mot det nye albumet. Bandet signerte tidligere i høst kontrakt med 4AD, og i mars slippes endelig oppfølgeren, S-M 2: Abyss In B Minor.

Innspillingen av platen startet i 2008, da Emil Nikolaisen & Co trakk ned i en bunkers utenfor Oslo. På hjemmesiden forklarer Nikolaisen det slik: "Studio environments often get on my nerves, and I love the underworld, you can silently head down there and do as you please, leave the world behind. So we found this huge cave with stone walls, it looked like a refugee hideout from World War II, with a huge, undiscovered treasure of sound".

Serena har under ferdigstillelsen samarbeidet med Nick Terry (Klaxons, Primal Scream), René Tinner og Ray Staff. Resultatet har blitt åtte låter fordelt på nesten 39 minutter. Åpningslåten, Ayisha Abyss, kan du laste ned her:

Serena Maneesh - Ayisha Abyss

S-M 2: Abyss In B Minor:

1. Ayisha Abyss
2. I Just Want To See Your Face
3. Reprobate!
4. Melody For Jaana
5. Blow Yr Brains In The Mourning Rain
6. Honeyjinx
7. D.I.W.S.W.T.T.D.
8. Magdalena (Symphony #8)

Serena Maneesh spiller på by:Larm i februar.


comments powered by

Disqus
Hentet fra arkivene
Groovissimo


William Hut - Versus the End of Fashion Park
(Banana Party)
Du verden så treffsikker han er i sin melodiførsel, denne vemodige vestlending.
Flere:
Gwen Stefani - Love. Angel. Music. Baby.
My Dying Bride - Songs of Darkness, Words of Light