Bergenfest 06: programmet er klart
Daniel Lanois, Iggy & the Stooges, The New Pornographers, Josh Rouse, Alex Chilton og Bobby Bare er blant artistene som kommer til Bergenfest.
Del på Facebook16.02.06
Bergenfest går i år av stabelen i peridoen fredag 28. april til lørdag 6. mai på en rekke scener i Bergen sentrum, fra storstuene Bergenshallen og Grieghallen til intime klubber som Garage og Hulen.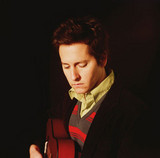 Alt fra americana til hip-hop er representert på det som har blitt en av landets største musikkfestivaler. I 2005 ble det solgt om lag 22.000 billetter. Totalt var det oppunder 40.000 publikummere på festivalens over 100 arrangementer.

I år toppes plakaten av Iggy & the Stooges som gjør sin eneste konsert i Norge. Det skjer fredag 5. mai. Andre toppnavn inkluderer Cesaria Evora, Marc Ribot, The New Pornographers og Daniel Lanois.

I tillegg presenterer Bergenfest tradisjonen tro et bredt program innen americana-genren. Hit kommer blant andre William Elliott Whitmore, Josh Rouse, Chuck Prophet, Robbie Fulks og Alejandro Escovedo. De to konsertene med Bobby Bare er allerede utsolgt.

Festivalen viderefører også satsingen på mer moderne rytmisk musikk, blant andre Wildchild/Percee P, Guru's Jazzmatazz, Bootcamp Click, Timbuktu & Damn! og Mira Craig.

Her er årets program:

FREDAG 28. APRIL
The Waterboys, Ole Bull Scene
Tift Merritt/William Hut, Logen
Roy Rogers & Reidar Larsen, Ricks
Chris Hillman & Herb Pedersen, Hotel Norge
William Elliott Whitmore/Orbo & the Longshots, Kamelon
The Grande Mothers, Hulen
New Model Army, Garage

LØRDAG 29. APRIL
Bobby Bare, Grieghallen
Steve Harley & Cockney Rebel, Ricks
Los Fakires, Hotel Norge
Daniel Lanois, Ole Bull Scene
Dwele/Kardinal Offishall/Tweet, USF Verftet
Th' Legendary Shack Shakers/Captain Murphy/Quasimojo, Logen
Patricia Vonne, Kamelon
Susan Tedeschi, Ricks

SØNDAG 30. APRIL
Bobby Bare, Den Nationale Scene
Alex Chilton, Ricks
Cesaria Evora, Grieghallen
Todd Snider, Kamelon
Ruby Turner, Ricks
Mira Craig, Wildchild, Track 72, Percee P, Boot Camp Clik, USF Verftet
Bajofondo Tango, Ole Bull Scene
Los de Abajos/Dave Cloud & the Gospel of Powe, Logen

MANDAG 1. MAI
Chuck Prophet, Ricks
The Soundtrack of Our Lives, Ole Bull Scene

TIRSDAG 2. MAI
Thom Hell/Fink/Elliott Brood, Kamelon

ONSDAG 3. MAI
Al Kooper, Ole Bull Scene
DumDum Boys, Teatergarasjen

TORSDAG 4. MAI
Alejandro Escovedo/Robbie Fulks, Ricks
Teddy Thompson/Stuart Staples, Ole Bull Scene
The Five Corners Quintet, Kamelon
North Mississippi All Stars, Garage
Chatham County Line, Kamelon

FREDAG 5. MAI
Iggy & the Stooges, Bergenshallen
Marit Larsen/Anna Terheim, Ole Bull Scene
Corb Lund and the Hurtin' Albertans/MAO, Kamelon
Scott Birham/The Meat Purveyors, Garage
Timbuktu m/Damn!, Teatergarasjen
Cheikh Lô, Logen
Sex Beat, Hulen
Amund Maarud and the Grand, Ricks

LØRDAG 6. MAI
Heidi Marie Vestrheim/Tina Dico, Logen
Josh Rouse, Ole Bull Scene
Charlie Musselwhite/Bettye Lavette, Ricks
Guru's Jazzmatazz, Logen
Marc Ribot, USF Verftet
Isobel Campbell/King Creosote, Hulen
The New Pornographers, Garage
Bikstok Røgystem/Svenska Akademien/Sju Fjell Bergsystem, Kamelon
Satyricon, Teatergarasjen
Good Time Charlie, Ricks

Mer info finnes på bergenfest.no


comments powered by

Disqus
Hentet fra arkivene
Groovissimo


Firewater - The Man on the Burning Tightrope
(Jetset)
Ensemblet Firewater er eit merkelig og sært bekjentskap.
Flere:
Bonnie Prince Billy & Matt Sweeney - Superwolf
Salvatore - Tempo