Intervju: Like Rats From a Sinking Ship
Isn't it funny that the bands with the most badass sounds and the freakiest liveshows are most likely to be the biggest sweethearts around?
Del på Facebook19.06.09
Alle bilder: Bjørnar Håland (klikk på et bilde i artikkelen for å se flere bilder i galleriet)

To be labelled up-and-coming and promising and all that jazz could be dangerous for any band. It is however an opportunity bands have to grab by the horns. Norwegian bands are perhaps not the best at doing so all the time, which makes it even more refreshing when a band takes advantage of this.

Like Rats From a Sinking Ship are, for now, based in Trondheim and are doing preparations to record their debut album. Their debut EP, SXY SXY GSW, was so good that it made us miss bands like Refused and The Blood Brothers just a little bit less, so we caught up with the boys to find out what's going on.

So, really awesome EP guys! How's it all been going after you released it?

- Thank you very much! It's been going just swell. We've been keeping as active as possible, trying to get our name and music out there. The response we have been getting so far is quite overwhelming.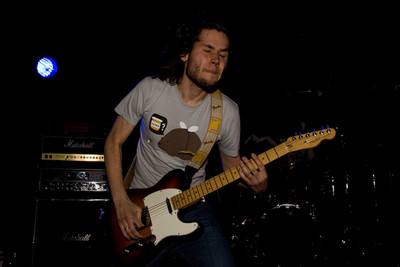 Like Rats has been seen in many shapes and setups so far. What's the story behind the band and the current lineup?

- Like Rats has always been, and will always be, just the three of us. In the beginning, however, we enjoyed the help of our two bass playing friends Fritz Pettersen (Miksha) and Mats Mathisen (Myoclon), but they have just been helping us out while having their own bands to focus on. When we ran out of bass-playing friends we decided to just become a trio and replace bass guitar with more synthbass, and go for an even more electronic sound. We're moving more and more towards the sound we originally wanted, and it feels more natural than ever before.

The EP shows us a band who wants to experiment with different kinds of genres and expressions, what are your goals in terms of your sound?

- Our goal is very simply to create music that touches our hearts and sounds a bit different from what's out there already. We just want to combine a selection of styles that we like into one, without it sounding like an art-experiment. The song is alway the main focus.

You're all from the northern part of Norway, which can be quite challenging in many ways. Do you feel disadvantaged to be from that part of the country in terms of your music?

- Absolutely not! If anything, coming from such a beautiful, yet desolate place has helped us more than it has held us back. You get a special kind of drive from living up there in the dark, so to speak; there are few bands, even fewer venues to play. No one to care about your stupid little band, and consequently you do not make any effort for people to like your music. You kind of just do whatever you like because you have a limited audience to please.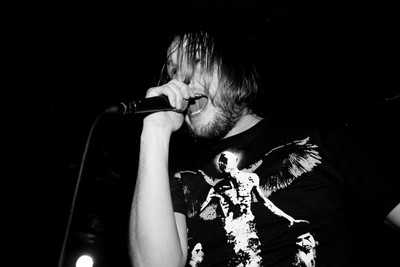 I've been told off for being ignorant about the hardcore scene in those parts of the country before, so I won't go to much into that now. But what's the Norwegian hardcore-scene like in your opinion?

- You mean to tell us there actually is a scene!?!? Anyone got more info on this, please e-mail us at info@likerats.com - We are dying to know more of this hardcore-scene you talk of… No, but seriously. Even though the Norwegian hardcore-scene has been more vital in the past, there are many great bands lurking in the underground.

Hardcore sounds like a brutal thing for nice young boys like yourselves to be involved with. You seem like nice boys, but you've got that badass sound – now what's going on there?

- Two words; sound therapy.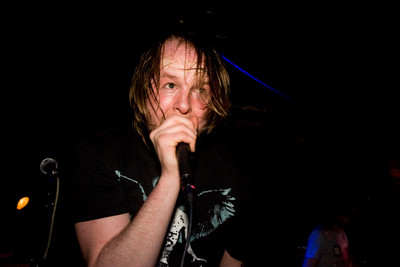 It's been a while since your EP was released, and you've done quite a bit of touring since that. What are your plans now? Are there any new recordings on the way in the near future?

- We recently came home from our first European tour, and we've also been playing a couple of shows here and there in Scandinavia. We're planning a small tour towards the end of summer, concentrating mainly on the swedish speaking countries (Sweden).

As far as any new recordings go, we are currently writing for our first album in between tours and everyday life. The material we have so far is probably some of the craziest shit we've ever made, and we couldn't be more proud! The sound is more aggressive, more chill, more electric, more diverse. More Like Rats. We hope to be ready to enter the studio sometime next year, but it's done when it's done.

Craziest shit? More aggressive? More chill? All at the same time?

I say bring it on!


comments powered by

Disqus