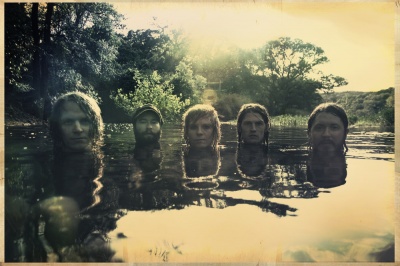 Black Angels: Nytt album på trappene
Indigo Meadow slippes tidlig i april, hør førstelåta nå.
Del på Facebook24.01.13
De amerikanske psych-rockerne i The Black Angels er snart ute med sitt fjerde album. Indigo Meadow kommer på gata 2. april og er produsert av John Congleton (The Paper Chaes, David Byrne/St. Vincent, Explosions In The Sky).

På bandets hjemmeside ligger førstesporet fra albumet – "Don't Play With Guns" til fri lytting.

Bandet lover at Indigo Meadow blir en "21st century trip as transcendent as any in the canon, Indigo Meadow masterfully affirms the Black Angels' full-throttle commitment to the psychedelic ethos of creativity, community and boundless experimentation."




comments powered by

Disqus
Hentet fra arkivene
Groovissimo


The Boy Least Likely To - The Law of the Playground
(Too Young to Die)
Med banjoen som veiviser lærer The Boy Least Likely To oss å finne barnet som bor i oss alle.
Flere:
The Flaming Lips - Yoshimi Battles the Pink Robots
Terje Isungset - Middle of Mist